Kenneth Northcutt, President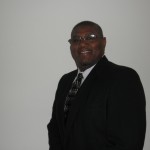 Kenneth is a dedicated Internet Marketer working with small companies to make their presence known over the internet. He has been a full-time consultant for 3 years and has been developing websites for over 5 years. He knows the value of a web presence in today's online marketing world.
As a business owner himself, he spent over $10k with an SEO Company on his website and got nothing out of it. He was forced to fire this top internet marketing firm due to their lack of involvement, poor strategy development and negative ROI (Return On Investment).
Kenneth decided to read and learn as much as he could about SEO strategies to help the small business owners like himself not to get ripped-off. This forced Kenneth to learn internet marketing and SEO methods that are actually effective and truly bring websites to the first page of Google.
Because Google is constantly changing their rules, Kenneth keeps up with the latest trends regarding web technology. If you are a small business owner, then local search marketing offers a great opportunity for your company to get noticed and bring new leads and profits.